This bell anti cibration mount is suitable for generator sets,compressors,pump sets,Marine power engines,HVAC systems etc.
The part is made of one steel cover annd rubber in the middle.The metal cover is 3 mm-5 mm high strength steelplate and with zinc plating or nickel plating,that can protect rubber to damage after exposure to ozone, UV rays,diesel or other oils,and it is looks very beautifull;the Oil-resistant butyl rubber is in the middle of this part,the rubber is with good hardness ratio and stable level,Effective reduction for vertical pressure and shear force.
Special design for diesel engine 1000 and 1800 RPM rotating machines.
The bell anti vibration mounts is easy to install,the area of upper and lower contacting plane is large, the excellent shock absorption effect protects the engine's long and efficient operation.the loading from 60Kg to 2000kg per mount are available.
The simple drawings and dimensions as follow: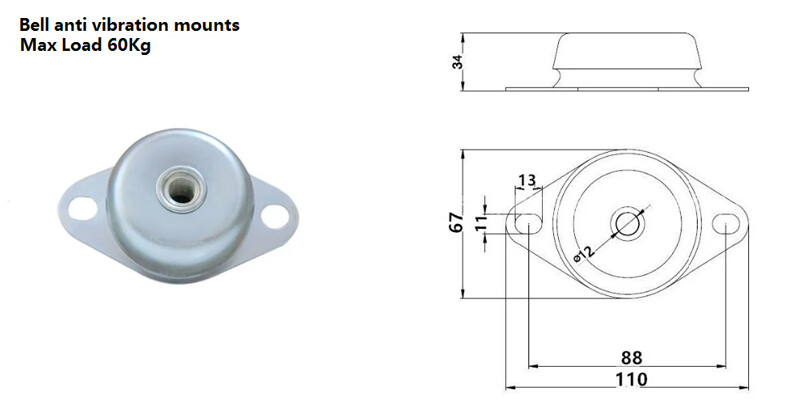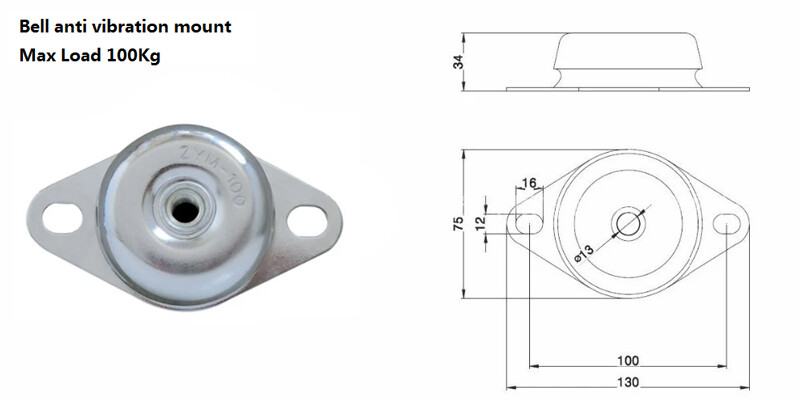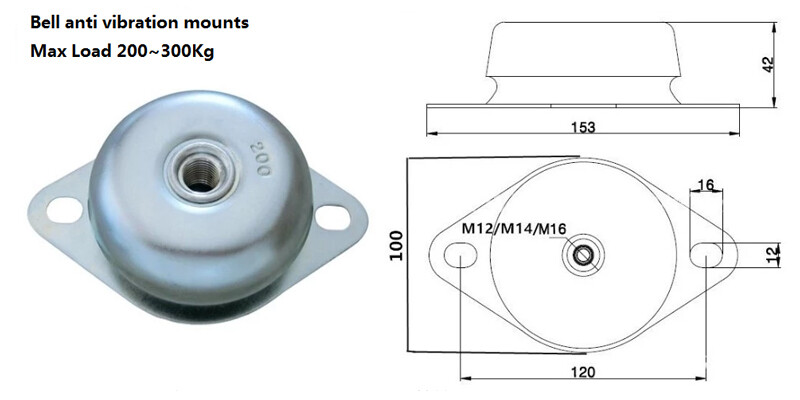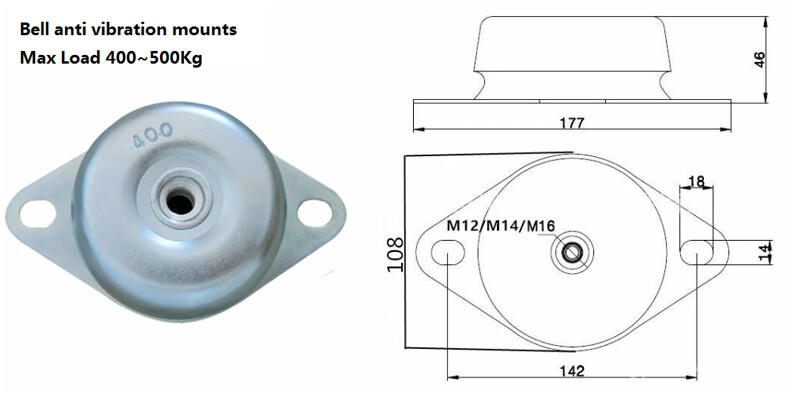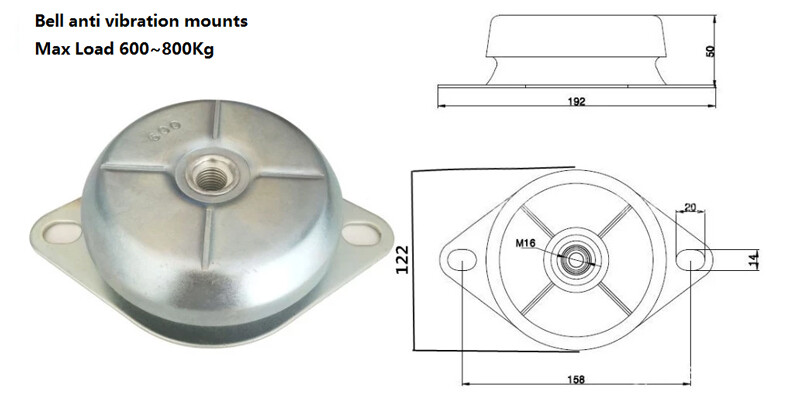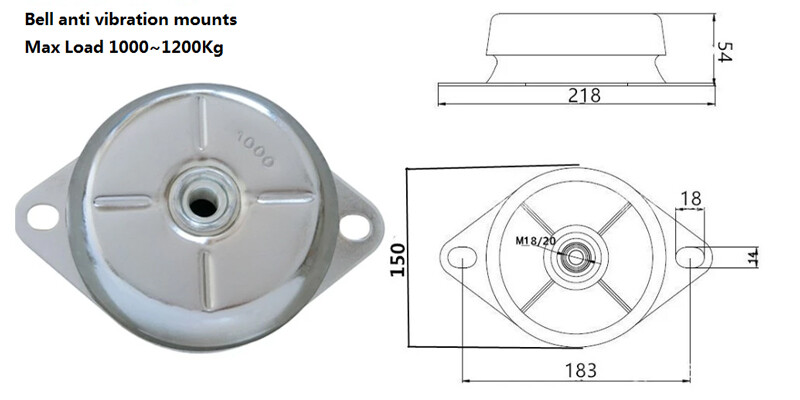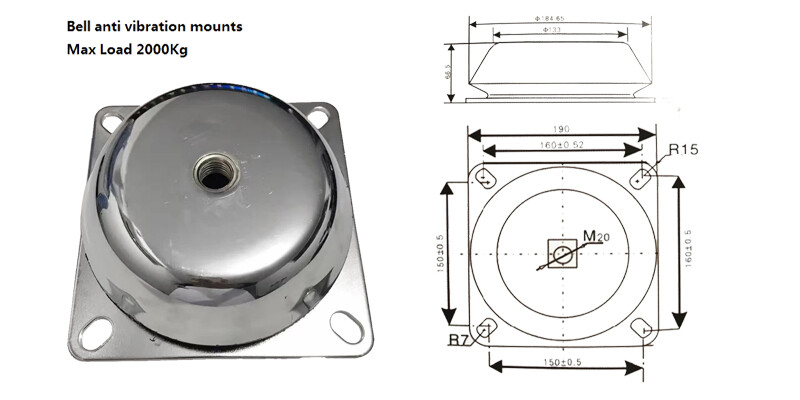 If you are intereted,please feel free to contact us