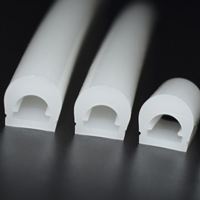 Please Contact Us If You Need Any Silicone Tube!
Silicone neon flexible tube,as a kind of protective material to led strip,fabricated by the integrated integrated silicone extrusion molding technology with ingress protection up to IP67 and good performance of resistances to saltwater,chemicals,UV radiation and fire,which can be widely used for indoor & outdoor stylish design,like roof corners,corridors & edges and other places for decorative lighting.and the silicone tubes are made with the material which can meet RoHS grade certifications.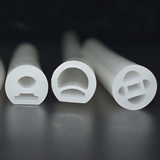 Product Features:
1. Wide applicability,easy toinstall and maintain;
2. Extremely luminous,with wide viewing angle;
3. Unique waterproof technique;
4. Environmentalconservation,long lifespan;
5.Temperature ranges from -50℃ to 210℃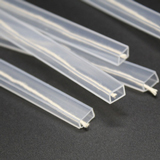 The silicone tube,also called
Silicone channel
are used for LED lamps,led strips,energy saving lamps,special lamps;they are also suitable for the protection and insulation treatment of internal connections in automotive wiring harnesses,electrical heating equipment,TVs and electronic instruments,and mechanical products such as automotive and medical.
Our company have many types of the silicone neon strip tube,Please contact us for more detail if you need.we also can make the products according to your drawings or samples.