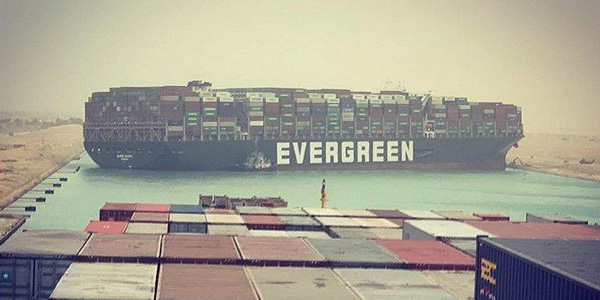 The Suez Canal is blocked by one of the world's largest container vessels these days,many shipments between Asia and Europe will face many days delay,it will make more difficult for retailers and wholesales to keep products in stock during the coronavirus pandemic.
Evrything you can see in stores,like food,furniture,clothes,shoes,coffee,toilet paper,carpet,fitness equipment,yoga mats,car spare parts,
rubber mats
,and other industrial parts could be affected.
Mirical Emblems based in Nottinghamshire,which is specialising in heat-applied print transfers for clothing and uniforms,the managing director Jonathan Dul say their company has a shipment of raw material from South Korea is trying to go through the Suez Canal,the total cost including the goods and shipping cost comes to £16,000.The delivery is already delayed due to the Covid-2019,if the delivery continues to be delayed,they should buy second material and arrange the shipment by air freight,then shipping cost will be about £21,000,as the company can't afford to upset its clients and affect the supply chains.
A toy manufacturer named Boxer Gifts based in Leeds,the managing director tell BBC,they have 300,000 toys shipped in 6 containers are on queuing up to get through the Suez Canal.they have more stress as the shipping time is longer,less stock,and in other hand,their customer-retailers are also impacted,they should wait more long time to get stock.
IKEA, the world's largest furniture seller,was reported that they have around 100 containers are in Suez Canal,and they are still investigating how many cargos are waiting to go through the canal.
The CEO of OCI Limited Group which is a British supply chain procurement partner, say they have 134 containers of personal protective products on nine vessels are stuck behind the Ever Given,all of the products are for organizations like England's National Health Service and New York's Northwell Health.the alternative railway transport is already congested,and the air freight is very expesive,the cost will increase from 25 cents by sea to $2~3 by air to Europe for one small box of nitrile rubber gloves.